Transforming Team Communication
A series of workshops designed to create healthy cultures and better teams.
The Problem
When people DON'T communicate effectively, here's what happens:
Meetings seem to go nowhere
Wasted time, money, and resources
Misaligned teams that are ineffective or unhealthy
Toxic work environment filled with drama and gossip
People in the wrong role or position
Disagreements that divide instead of unite
The result of an unhealthy company culture?
You or your employees feel pushed aside, not valued, and not heard, so they leave the office and talk poorly about the company and the company culture to their friends and family.
If this is happening, you have an internal brand problem.
Build more employee loyalty and reduce turnover by building a healthy company culture.
Build your company's internal brand.
Introducing The 5 voices program
These workshops enable you to take your team on a journey where you focus on healthy communication and self-awareness; the fundamental skills to building trusting relationships. When every team member effectively uses their Foundational Voice they, and the team, will flourish. You will create synergy, valuing team performance over individual performance and create capacity, allowing you to execute with discipline and consistency.
The 5 Voices is the tool that enables us to better communicate with our teams. When we communicate better, we have more productive employees, which generally equates to improved profits. This is an essential tool to help move toward this goal.
HR, Delta.com & Found of Innovative Outsourcing
A few of the organizations using 5 Voices:
5 INTERACTIVE WORKSHOPS
Each team member will leave each session with a clear set of actions for their personal development. Each workshop lasts between 45 - 90 minutes each, and includes workbooks (for up to 25 attendees) and a monthly coaching call to help with implementation and accountability.
Discover Your
Brand Voice
Learn the behaviors and value of each of the 5 Voices and identify the natural Voice you use in the team.
The Power of
Your Brand Voice
Celebrate the contribution your Voice brings and learn the negative impact your Voice can have on others.
The Art of
Collaboration
Get the best from each person in your team by learning to leverage and trust the strengths of their Voice.
Optimizing Team
Performance
Learn how to create team alignment and synergy by harnessing the contribution of all 5 Voices.
Team
Kryptonite
Apply practical tools to avoid the five main reasons why your team will not achieve its potential.
We will also use GiANT, a game-changing online tool dedicated to the development of people and teams.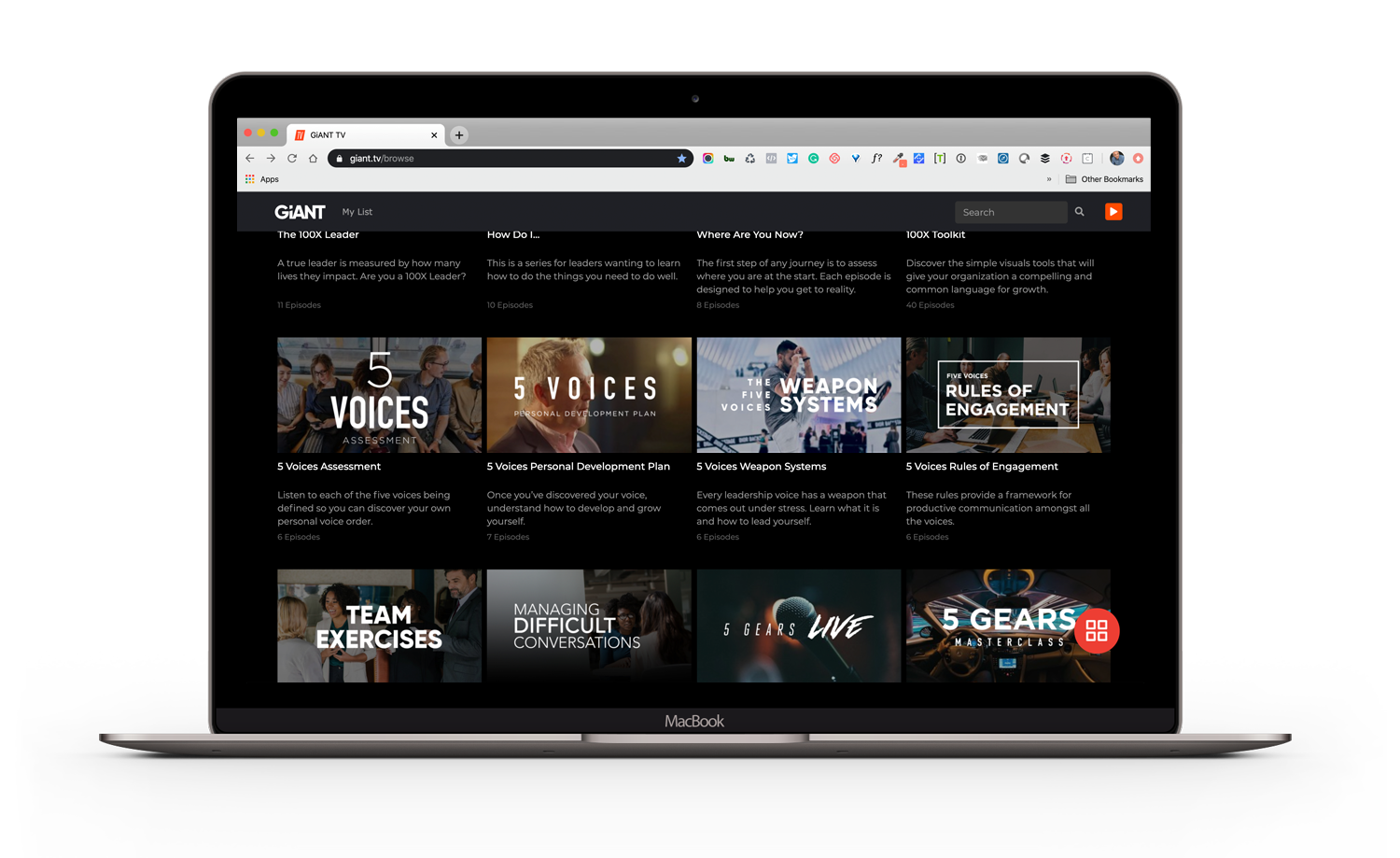 Would you like more information about the workshops?
Are you ready to build a culture of understanding, productivity, and happy people?
Skot Waldron is 5 Voices Certified Coach and Workshop Facilitator
My Happiness Guarantee
I absolutely can't stand when I buy something and feel like I've wasted my time and money. That's why, if you still feel as unclear, lost, and generic as the day we met, I'll refund every penny. I only ask that you prove to me you've developed everything in the course and implemented it into your company. You have nothing to lose.